Today's deal is Crea!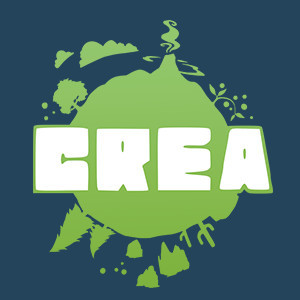 Steam: http://store.steampowered.com/app/280520/Crea/
Description:
ALL IS CREA

You. Yes, you out there, quietly reading this in the middle of your random and possibly even unsatisfying day: Crea is here for you. You are always welcome in Crea. Crea is anything. Crea is everything. Crea is another way to live. Now, stop. Ask yourself, what impossible thing are you imagining Crea is? We are here to tell you, gamer. It is even better than that.

Imagine…a world without indecision, where everything you do contributes directly to your own growth and status in the world. Imagine a place where there is always more to learn, and everything you fine makes sense. That, gamer is what Crea is…

Oh? What's that you're saying? Your new chosen religion? Umm…I think you might be a little confused. You know this is just a neat little sandbox rpg we're selling for five bucks today, right? Wow…where was your head at? Are…you okay? Hey, what are you doing with that keyboard…Put that down, put that d-
The official trailer for Crea:

Our favorite Steam reviews:
Sale price info:
This it the lowest Crea has ever been individually discounted according to ITAD, previous low was $4.94 on Steam.
As always, use this thread to discuss this deal, talk about the game and find other people to play with!
(ノ◕ヮ◕)ノ*:・゚✧