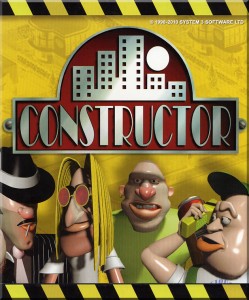 Go here: https://www.gog.com/redeem
use code: ZVSYRAFB
Is that free for everyone?
Yes according to reddit it is
And of course, i already have it…LOL
Oh, okay, it was a bit weird because I thought it was a one-time gift code, I never get to be the first to grab so I was confused.
This game has always picked my interest, the first time I saw it was in a cover of a magazine back in the days and I always wanted to try. But you know, magazines here used to vanish quickly and I didn't get to buy the one that had the game. So I just had to content myself with only RollerCoaster Tycoon, SimCity 2000 and Age of Empires 2: Age of the Kings at the time for 'building stuff' games…
Did it work for you, @Enki?
It worked fine for me…
Thank you thank you i thought i missed this
Yes it did.



i see… so i wont enter giveaways, and i'm not letting you gift me a game, -so clearly this is a way of camouflaging your attempt to sneak a game into my library!, yes?


i'm on to you dino girl…


-well since it's public, naturally i'm forced to add it,

, you win this round Yoshi,

well played, well played…





She's a sneaky little dino girl…you know…







Not sure if I will ever play that game but thanks for sharing the code.
Thanks for the heads up