I'm very much out of the loop on this thread. Going to attempt to liven it up a little.
This is one of my favorite threads on the internet:
It prompted me to search and find this book, which was in my dad's bookshelf, unread: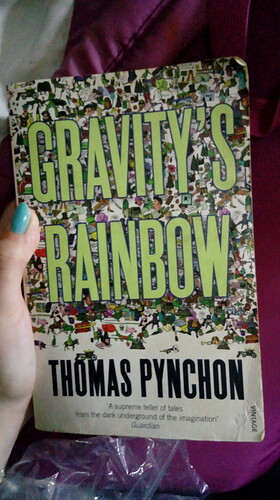 Has anyone ever read any Pynchons? It's a very challenging read and I think my neurons are being welded together by the sheer power of overheating.
I have no idea about anything and suddenly feel very stupid as though I know no English at all. Not sure how to approach this monster. It's 800 pages long, but it feels like 2000.