Today's deal is Call of Duty®: Modern Warfare® 2!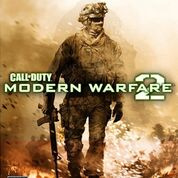 Steam: https://store.steampowered.com/app/10180/Call_of_Duty_Modern_Warfare_2/
Description:
PARTY IN THE USA

Look, we gotta be honest, we were super excited to offer Modern Warfare 2 for you all today. We love the game, we probably played it for a collective Gladwellian 10,000 hours back in the day, and it was gonna be a nice light little "blast from the past"-themed product description where we took a nice fun look back at 2009 when this game first came out, but we didn't realize it gonna be like a monkey's paw! We're in full-on crisis mode over here!

Do you realize that there's a weird little "era" that's starting to take shape defined by things like Twilight movies, Kanye interrupting Taylor, and David After Dentist that's aesthetically distinct from now? Seriously, look at any one of those things by itself, and it could almost be from this year, but all together…ugh! It's like the 14 year old version of my little sister got to design a whole decade from presets!

But goddang, Modern Warfare 2 is so dang good, that airport level was messed up, and for eight bucks fifty you should really think about picking up the game I once saw my college roommate quit his job at Borders for just so he could play a few more rounds of online before night class started. Just try and forget that while he was enjoying fast-paced military shooter bliss with good ol' Soap MacTavish, Selena Gomez was still on Wizards of Waverly Place.
The official trailer for Call of Duty®: Modern Warfare® 2

Our favorite Steam reviews:
As always, use this thread to discuss the deal, talk about the game, and find people to play with.