Today's deal is Between the Stars!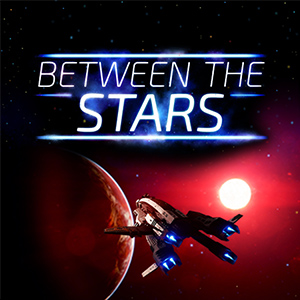 Steam: https://store.steampowered.com/app/727130/Between_the_Stars/
Description:
UPSTAIRS DOWNSTAIRS

Keviiiiin!

Yes, mom?

Come downstairs and get started on your choooores!

But mom, I'm designing my captain!

Kevin, I don't know what the hell that means, please come down here and get the vinegar bottle for the windows!

But mom, I'm exploring the stellar map! Vinegar is boring!

I don't care what's boring or who's map, if you don't wanna clean the windows, you shouldn't sneeze on them from the inside!

But mooooom! I'm visiting space stations and leveling my captain!

Honestly, I do not care about the made up crap you're saying, you sneezed Italian wedding soup all over my dining room windows, and if you don't come downstairs right now, I'm gonna come up there and paddle your butt like it's 1991!

Mom? I'm 28 years old, I'm dealing with some text-based events right now that are testing my crew, I'll come clean the windows when I'm done!

Kevin, I swear to god, if you don't come down here right this SECOND, I'm going to-

UGH, FINE! FINE MOM! I GUESS I'LL JUST COME DOWN AND LEAVE MY CREW TO THE MERCY OF THE UNIVERSE, HUH?

I don't give a rat's ass.

OH, REALLY? WELL DO YOU EVEN KNOW WHAT PERMADEATH IS, MOM? BECAUSE I TURNED IT ON AND YOU'RE ABOUT TO MAKE IT HAPPEN!

Good, die and come clean my windows!

OOOOOOO! NO, MOM! I'M PLAYING BETWEEN THE STARS!

If you don't come down here I'm gonna kick you between your buns!

AHHHHH! OH! GOOD! OH GOOD, MOM! I DIED! MY CAPTAIN DIED AND IT'S ALL YOUR FAULT! I HOPE THAT FEELS GOOD!

It feels amazing! Now hurry up and get down here or I won't get you a burger for lunch!

(sigh)…coming….
The official trailer for Between the Stars:

Our favorite Steam reviews:
Sale price info:
This matches the lowest Between the Stars has ever been individually discounted according to ITAD, previous low was $14.99 on Steam.
As always, use this thread to discuss this deal, talk about the game and find other people to play with!
(ノ◕ヮ◕)ノ*:・゚✧