Today's deal is the Bad North: Jotunn Edition!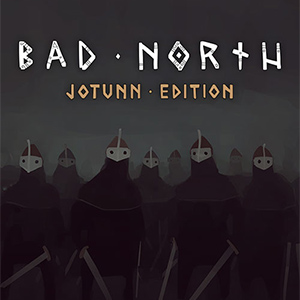 Steam: https://store.steampowered.com/app/688420/Bad_North/
Description:
THE VIKINGS ARE COMING

You may just be standing at the counter in your tiny kitchen, wearing an old shirt you kept from the days when literally everyone had a lootcrate subscription (it's the cat skull one, if you're wondering), but off in the distance, away from all this, drifting across the horizon, the drums of war have sounded, and the vikings are on their way. You sip your k-cup in an absolutely way too big carnage mug.

In the shower, bubbles tumbling down your glistening skin, you find yourself bopping to a peppy beat. Next to the soap is your tiny model hoverboard from the October 2015
"Time" crate. You grab it to use as a microphone while you wait for the lyrics to start. They never come. At first you're confused because you thought you knew this song, and as it turns out, you do. The war drums of the vikings. You step out of the shower and into your bedroom and your eyes catch the corner of your inflatable crown (April 2015 "Fantasy"), and suddenly, you remember you have a people to save.

You log in to Chrono.gg, your favorite website on Earth, still using your Zer0 game mat as a mousepad (June 2015 "Cyber"). You see that today's deal is Bad North: Jotun Edition and suddenly, almost as if you simply realized it, the drums are deafening. You click the "$8.24 Buy Game" and suddenly they stop. Silence for the first time in weeks as Bad North boots up. You grab your plastic drinking horn from the April 2016 "Quest" crate and pretend to play it like a signalling horn. No sound comes out, and yet in your mind you can hear it blasting out across the land, warning your people, and moving them to action.
The official trailer for the Bad North:

Our favorite Steam reviews:
As always, use this thread to discuss this deal, talk about the game and find other people to play with!
(ノ◕ヮ◕)ノ*:・゚✧