Today's deal is Aven Colony!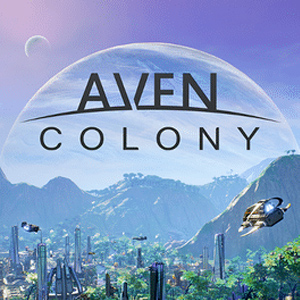 Steam: https://store.steampowered.com/app/484900/Aven_Colony/
Description:
THE RITUAL

6am-8:30am: Wake up, Shower, Walk Dog, Walk Self

8:30am-9am: Accidentally watch YouTube for 30 mins

9am-11am: Raisin Bran, Coffee, Work Meeting Teleconferencing

11am-12pm: Answering emails, trying not to go on Twitter

12pm-12:30pm: Erode willpower with daily headlines, have a La Croix

12:30pm-1:30pm: Walk to the kitchen and get some more Raisin Bran for lunch

1:30pm-1:35pm: Get lost staring out the window, head back to work when you see someone not wearing a mask

1:35pm-3pm: Work vortex, you sit there, you do work things, net zero progress.

3pm-3:05pm: You know what, maybe I could do a little more Raisin Bran

3:05pm-4pm: Actually sitting in a chair doing nothing

4pm-4:25pm: Raisin Bran bathroom time

4:25pm-5:30pm: Some kind of excruciating call with someone you don't work with

5:30pm-6pm: Walk out to your car and drive around the neighborhood a bit to remind you of your commute

6pm-6:30pm: Why don't we go ahead and kill that last bit of Raisin Bran

6:30pm-Midnight: "Build your colony's infrastructure, look after the well-being of your citizens, manage your resources, and guide your colony to prosperity against the backdrop of the harsh and often dangerous realities of the exotic world of Aven Prime."

Midnight-6am: Finally sated, you sleep soundly, with your nightly trips to your space colony giving you the power you need to get through another 24 hours on Raisin Bran alone.
The official trailer for Aven Colony:

Our favorite Steam reviews:
As always, use this thread to discuss this deal, talk about the game and find other people to play with!
(ノ◕ヮ◕)ノ*:・゚✧