Today's deal is Automachef!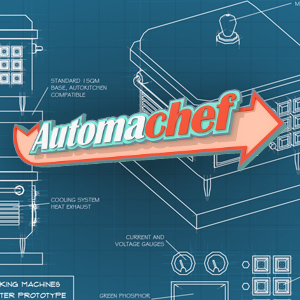 Steam: https://store.steampowered.com/app/984800/Automachef/
Description:
HOW TO RESTAURANT

If you know anything about the history of fast food (or at the very least, if you've seen the movie The Founder), you know that the McDonald's brothers figured out their signature fast food serving system by drawing the chalk outline of their kitchen on the floor of an outdoor basketball court and pretending to cook burgers over and over again until they had a design that was fast enough for their standards. They revolutionized eating in America just by trial and error, and now, in lieu of a bad smelling piece of artificially colored chalk, we're just going to sell you Automachef for ten bucks instead of fifteen. Trust us, it's a better deal.

Sure, a box of sidewalk chalk costs less money, but ask yourselves, would you rather be out in the hot sun on your hands and knees trying to imagine the fastest way for teenagers to cook crappy burgers while your nephew Jerry keeps trying to steal a nub to play hopscotch? Or might it be better to play an awesome video game with tons of logistical challenges to solve that will actually TEACH you how to get better and better at restaurant design, operation, and management? (Within the rules of the game, of course, but hey, it's all mostly about mentality anyway.)

So there you have it, that's our pitch. And look, we don't have anything AGAINST Jerry, it's just that when you're trying to get work done, he can be a little much. Not that many kids these days love hopscotch anymore, so when he cries and cries and begs us for stuff like that, it just inherently seems like he's trolling, which we realize is on us, but we're just trying to be totally honest with you. Buy Automachef for thirty percent off today. Sorry, Jerry.
The official trailer for Automachef:

Our favorite Steam reviews:
As always, use this thread to discuss this deal, talk about the game and find other people to play with!
(ノ◕ヮ◕)ノ*:・゚✧