Today's deal is Asura: Vengeance Edition + OST!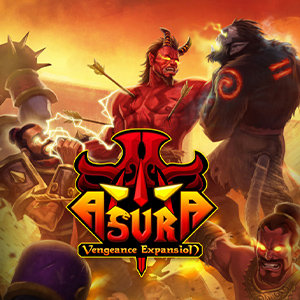 Steam: http://store.steampowered.com/app/524640/Asura_Vengeance_Expansion/
Description:
RED BODY VIBES

Do you ever stand there in the mirror looking at yourself naked, judging your body's slight imperfections and wondering where you can make a change? Do you ever think about putting on a costume or makeup or prosthetics to become someone or something different? What about when you play a game? Do you imagine it's you down there on screen, mixing it up with baddies and collecting cool loot and growing ever stronger?

Look, the point is, there's a reason we're asking, and the awkward question this all boils down to here is: would you be cool with bright red skin and horns? Like, when we think about it, it almost boils down to the same dividing line between who would get a tattoo and who wouldn't, but then there's also the odd person who really gets extra affected whenever they put a costume on, where suddenly they start doing the voice and bum everyone out at the Halloween party who isn't drunk enough, but beyond that, who else is left to be convinced?

Well listen, and we realize this is weird as hell, but check it out: we're selling this dope game today called Asura, it's based on Indian mythology, and in it, you play as a huge buff red devil-looking dude with huge swords. Our advice is to grab a copy, take some time with it, really try to internalize the idea of yourself as a neon red demon person, and then let us know what you think. Like, it's five bucks. Why not? Give it a shot.
The official trailer for Asura: Vengeance Expansion:

Our favorite Steam reviews:
Sale price info:
This is matches the lowest Asura: Vengeance Expansion + OST has ever been discounted, previous low was $4.99 on Fanatical.