Today's deal is Assetto Corsa!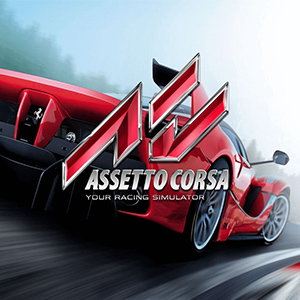 Steam: https://store.steampowered.com/app/244210/Assetto_Corsa/
Description:
REAL DRIVING

Do you like driving? And to be clear, we're not asking you if you mind taking your nephew down the 5 Fwy at rush hour, we're talking about the true romance of a high performance vehicle touching on slick pavement like a puck on ice, and the speed and the sound and the fury of these beastly machines. If your answer is still yes, then today is a very good day for you because Assetto Corsa, the REAL best driving simulator, is here, it only costs five bucks, and you can use it to jump into a Lamborghini Huracán Performante and tear up the asphalt in VR if you want, among other very awesome things.

Still not on board? Don't you realize that high performance racing cars are the coolest thing we've ever made as a people? Don't you get excited because even though you recognize the names of a lot of these cars and race tracks, it's almost impossible to correctly pronounce the names because Italian is like the real world version of Elvish? Don't you dream of a three monitor setup where you can see out of your car all around you like a backwards Nissan Cube? All of this can be yours and more today for again, just five bucks.

So what are you waiting for? The cars to drive past you? Because guess what: they already did. You didn't even notice while you were busy trying to remember which car the Nissan Cube was, but let us just say, these mother effers are fast and extremely fun to drive. We've done everything we can to convince you, so why don't you just give it a shot already? I mean, we understand if your nephew REALLY has to be somewhere, but this seems way more exciting. See you on the flip, racing fans.
The official trailer for Assetto Corsa:

Our favorite Steam reviews:
As always, use this thread to discuss this deal, talk about the game and find other people to play with!
(ノ◕ヮ◕)ノ*:・゚✧