Today's deal is Armed to the Gears!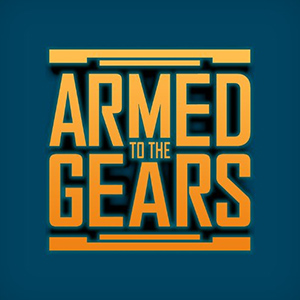 Steam: https://store.steampowered.com/app/804870/Armed_to_the_Gears/
Description:
MECHA LECHA HI MECHA HINEY HO

We realize that in 2019, so deep into the future of civilization, it's getting harder and harder to find things that have never been done before, but ask yourself: have you ever once heard someone utter the phrase? "Aw man, robots? That makes it even worse!" Well, okay, at least not by someone who isn't a luddite (look it up) or named Sarah Connor, but these days that's most people, so we win anyway. Robots are the best, and we're overjoyed to be selling Armed to the Gears today for just three bucks.

And honestly, three measly bucks for hours and hours of robot on robot warfare, especially when places like Disneyland are charging upwards of 100 bones just to LOOK at theirs from a distance as you ride past on a plastic boat, is a mind-blowingly incredible deal. I mean, if you're gonna pay that much, at the very LEAST those pirates should be blowing each other's heads off or sawing parts off each other or SOMEthing, right? But worry not, because after playing this game, you'll never feel like going to Disneyland again.*

So please, do yourselves a favor and grab your copy of Armed to the Gears today. Not only will your wallet thank you, but you'll also thank yourself next time you're standing in the bathroom looking at yourself in the mirror after capturing every reactor in a particularly tense match, and imagining you're a mech pilot in real life. Now be honest, would you rather buy this dope robot mech game for three bucks, or would you rather spend it on like one third of an overpriced Turkey Leg? The choice is yours.

*Chrono.gg does not guarantee that you won't get suckered back in by the Star Wars stuff, though. We get it, we're weak-willed too.
The official trailer for Armed to the Gears:

Our favorite Steam reviews:
Sale price info:
This matches the lowest Armed to the Gears has ever been individually discounted according to ITAD, previous low was $3.59 on Steam.
As always, use this thread to discuss this deal, talk about the game and find other people to play with!
(ノ◕ヮ◕)ノ*:・゚✧