Today's deal is Armed to the Gears!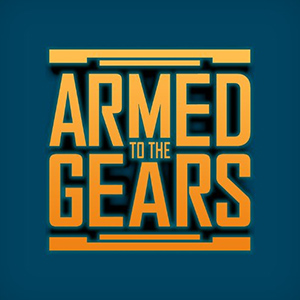 Steam: https://store.steampowered.com/app/804870/Armed_to_the_Gears/
Description:
THE NEW LEXICON

Doctor, are you alright?

Of course I'm all right, Stevens! I feel amazing! I've just designed the most technologically advanced fighting robot of all time!

Well, sure! But it's hard work, doctor! Surely you need to take a break or something soon!

Honestly, Stevens, all I'm worried about is finishing my opus, and if I'm being real, I think I actually have!

Well damn, I mean yeah, look at this baby, doc! It's a walking arsenal all its own! Look at all those guns!

You know me, Stevens. It isn't my robot if it isn't armed to the teeth!

Doc, this baby isn't just armed to the TEETH, this baby's armed to the GILLS…

What?

You know, "armed to the gills"! Haven't you ever heard that?

No no, I know, it's just…

What?

I mean…it's a robot, you know? Doesn't really have gills, is all I'm saying.

Oh, for…(ahem)…okay, FINE. Then what should we say? He's armed to the chassis? He's armed to the maximum weight limit?

I mean, it can still be clever, you grumpy gus! How about like…armed to the gears?

What? But that's…

That's…

But that's…

But that's…

It's perfect.

Yes!

Dammit!

Yes! I coined the new catchphrase, didn't I?

How can you be such a good doctor and such a bad comedian? I literally don't get it.
The official trailer for Armed to the Gears:

Our favorite Steam reviews:
Sale price info:
This is the lowest Armed to the Gears has ever been individually discounted according to ITAD, previous low was $2.99 on CHRONO!!!
As always, use this thread to discuss this deal, talk about the game and find other people to play with!
(ノ◕ヮ◕)ノ*:・゚✧