Today's deal is Aragami!
The deal options are:
Aragami - $2.99
Aragami: Shadow Edition - $5.99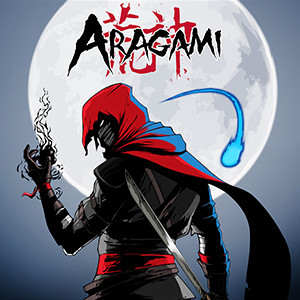 Steam: https://store.steampowered.com/app/280160/Aragami/
Description:
THE GUARDS

Oh wow, look here comes that Aragami guy.

No way? I thought they said he was supposed to be made out of shadows, how come we can see him?

Because, dingus! We're keeping that girl in our castle like I said not you!

Wait…what girl?

You know, that girl we locked up in Kyuryu!

Oooooh. Yeah, you were pretty wound up about it…

Yeah, I was WOUND UP! Now there's a shadow man trying to kill us!

But wouldn't you think he'd be like, see through?

Oh, you know what, who the hell do you think you are that you get to criticize how magical spirits look, now?

It's not like that, bro! It's more just like, I'm morbidly curious and a little excited.

Sorry, excited?

Yeah, I mean, at least a little! Don't you go wild when your life is on the line? It's kind of exciting in a messed up way, right?

I guess…I think I'd rather just not be the target of a vengeful shadow spirit and get some good old fashioned shut-eye, but maybe that's just me…

Oh come on, don't be such a sourpuss! Live a little!

Live a little? Dummy, I'm just sitting here trying to not die!

Whatever…you know, it doesn't cost anything to smile every once in a while.

Oh yeah, except it may cost us our lives. Now come over here and get your katana out. I don't wanna go out by myself…

Yeah, okay, boss. Let's go out with a bang!

Jesus! Don't say that!

Say what?

Can't you at least ACT like we have a chance!

Umm…sure, maybe?

Maybe what?

Maybe we won't instantly die…

Actually I take it back. I wish I hadn't asked.
The official trailer for Aragami:

Our favorite Steam reviews:
Sale price info:
This is the lowest both Aragami and the Shadow Edition have ever been individually discounted according to ITAD, with previous lows being was $4.75 on Nuuvem and $8.99 on Nuuvem respectively.
As always, use this thread to discuss this deal, talk about the game and find other people to play with!
(ノ◕ヮ◕)ノ*:・゚✧