Today's deal is Aragami!
The deal options are: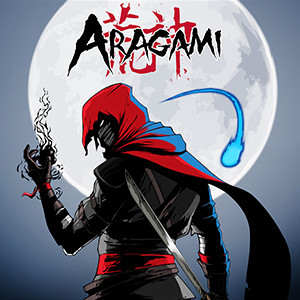 Description:
OYAKODON INTERLUDE

Yamiko…

As you sit alone in the teriyaki shop at 2pm on a work day you slurp up the second-to-last juicy bite of chicken in your bowl and slug down an entire can of ice cold green tea just by pressing it to your lips and tossing your head back.

At 2:01pm you look up and the shop is drenched in shadow like it's 2:01am. You can tell the room got cold because suddenly your chicken is steaming.

Kyuryu…boy, this game is really starting to get to y-

Can I have a bite of that?

You look at your last bite of chicken, nestled there between the nice big chunks of egg and caramelized onion. You don't look behind you. You already know who's behind you.

Aragami…

"Y-you talking to me?"

Am I? Am I even really here?

"I don't know, they were just selling it for super cheap on Chrono and I was having fun with it so I went to get a chicken bo-"

Quiet. I'm just a figment of your imagination. Now, gimme that piece of chicken.

"But…oh, whatever. Fine."

Thanks…

"Can shadows even really eat though?"

You look at where he was and suddenly it's 2:01pm again. You look down and suddenly all your left with is a bowl of white rice.

"That was so cool," you say.
The official trailer for Aragami:

Our favorite Steam reviews:
As always, use this thread to discuss this deal, talk about the game and find other people to play with!
(ノ◕ヮ◕)ノ*:・゚✧