Today's deal is Angels Fall First!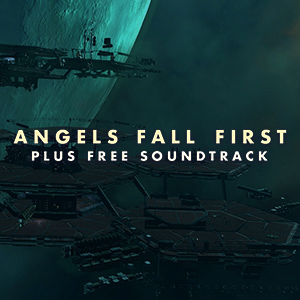 Steam: https://store.steampowered.com/app/367270/Angels_Fall_First/
Description:
FINALLY
Folks, here's the deal: people make all kinds of video games. There are games about everything from American Football to a bear who needs to get back out on the dance floor and dance his heart out one last time (That is a real actual game called Disco Bear if you don't believe us). It's literally a constantly exploding burst of creativity, and we love it, and let's be real, games are effin' awesome.
Still, every once in a while, someone imagines a game so obvious and straightforward, you'd swear it already existed; an idea so good and cool that even though the technology required is quite demanding, you just assume it must exist in some shape or form, purely because it's such a good and obvious idea, usually based on some kind of fusion of other fun genres of games. A football game dating sim/visual novel, a JRPG with Street Fighter as its fighting system, a turn-based kart racing roguelike, all the ideas there ever were have already been had.
But the one big one, the one imaginary game above all that kids have been drawing on their folders and lying to each other about on playgrounds since the 90's, is the fusion of squad-based FPS and spaceship combat, including fully pilotable capital ships, dogfights, and loadouts with tons of customizable weaponry. If you liked Star Wars and played shooters in middle school, this was your idea, the one you wrote a project about in English class for some reason, the one your uncle who worked at Nintendo SWORE was coming down the pipes, the one that came on four different N64 cartridges because it had such good graphics, and boom, by the power of internet and indie developers, it's here now for you on sale for just nine ninety nine, and how badass is it that it's called Angels Fall First? Outstanding. You are all so lucky you have no idea.
The official trailer for Angels Fall First:

Our favorite Steam reviews:
Sale price info:
This is the lowest Angels Fall First has ever been discounted, previous low was $10.00 on Chrono

As always, use this thread to discuss the deal, talk about the game, and find people to play with.