Today's deal is American Truck Simulator!
Today's deal options are: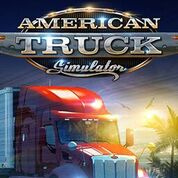 Description:
FLY CASUAL

As famous and popular as Han Solo is, it is the official position of Chrono.gg that he is STILL quite underrated, because too many people out there on the interwebs today get caught up talking about his life choices and new-ish reconnection to the Skywalker story without remembering that from the beginning, all it was ever really about was the aesthetic: open space, your ship own private domain, and a neverending inbox of jobs to do that take you all over the fringe areas of civilization.

And we know we're not alone when we say it was almost a childhood dream to get that for ourselves, our own Falcon, our own Chewie, our own free life where you're always on the road, nothing ever settles down, and the whole of creation as you know it is your weird space oyster. It's practically a nerd right of passage to go out, like Luke did, and look up past the sky into space, and wish there was some way to have that for yourself, even if a few concessions to reality need to be made for it to happen.

It was only yesterday, in writing this copy for American Truck Simulator, that we realized the trucker-for-hire is the closest possible real world version of this vibe. We've got all the different ones, all the extra locations and vehicles, on sale for you today, and later, when you're out there on the open road between LA and Vegas with your own tunes pipin' out the radio, just try and tell us that for at least one second you weren't out there among the stars, all on your own.
The official trailer for American Truck Simulator:

Our favorite Steam reviews:
As always, use this thread to discuss the deal, talk about the game, and find people to play with.