Today's deal is the Alien Isolation Collection!
The deal options are: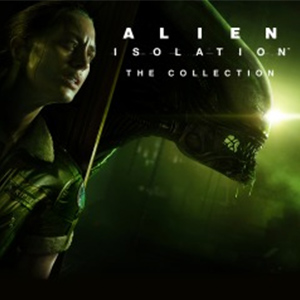 Description:
NEAR SNAKEWATER, MONTANA 2137

Dr. Chrono: Well, maybe xenomorphs have more in common with present day humans than they do with bugs. Inside the head dome, there's a skull just like a human, and vertebrae, full of arthritis and scoliosis just like a human, and even the word "xenomorph" means strange form…

Annoying boy: That doesn't look that scary. It's more like a 6 foot mascot suit…

Dr. Chrono: A mascot suit…

Dr, Sattler: Oh no…

Dr. Chrono: Okay, try to imagine yourself aboard the Nostromo. You get your first look at this…six foot mascot as you enter the engine room. It moves like a human, slowly, bipedal, chill, and you keep still because you think that maybe his visual acuity is based on movement like the T-Rex. He'll lose you if you don't move. But no, not the xenomorph. You stare at him and he just stares right back…and that's when the attack comes, not from the front, but from the side…because his ten foot long tail's got a spike on it, and you didn't even know it was there. Because xenomorphs are killing machines, you see, and his body is a weapon and his blood is acid, and he is out in force today. And then he slashes at you…with this.

Annoying boy: (Gulp)

Dr. Chrono: Six-inch retractable mouth like another tiny mouth inside his main mouth. He doesn't bother to bite your jugular, like a lion, say, no no…he takes you away to his nest, get one of those giant white spiders to lay something in your belly, spilling your intestines when it hatches. The point, you are alive…while they use you as baby food. So you know, try to show a little respect.

Annoying boy: …Okay.
The official trailer for Alien Isolation:

Our favorite Steam reviews:
As always, use this thread to discuss this deal, talk about the game and find other people to play with!
(ノ◕ヮ◕)ノ*:・゚✧