Today's deal is Age of Wonders III!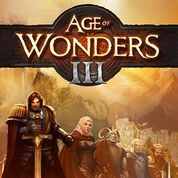 Steam: https://store.steampowered.com/app/226840/Age_of_Wonders_III/
Description:
MY LIEGE

Do us a favor: stop whatever it is you're doing and take stock of yourself for a second. You're doing pretty good, the world is a trash fire but you're feeling okay today at the computer desk, you've got designs on some Jimmy John's for lunch, and there's a little bit of trash stuck up in there under your monitor (or let's be honest, probably monitorS these days), but that's par for the course. Anyone with a completely clean computer desk is probably just a serial killer. You can tell them we said that, too,

But now look up, at all the people around you, and smile smugly. Whether they're roommates, coworkers, stupid little brothers, or nobody besides the neighbors through your walls, it doesn't matter anymore, because from now on, once you grab Age of Wonders III, which is on sale today for less than six bucks, you will be known as the emperor, or even sexier, the empress, and they all might as well be your subjects, because you are strong, you are clever, and even right now as you sit there polishing off that k-cup, you will CRUSH all who oppose you.

Old mean boss on your case? Use his flesh as leverage to broker an alliance with the goblins. Non risk-taker friends holding their owned homes, babies, and F-350's over your head? Bet they can't summon a giant skelly bone warrior to swing a club through the haters. Holier-than-thou woke teens got you down? Hire them as knights and use their annoyingly strong energy as a weapon. You'll need them later when you're too old and crazy to rule.

Age of Wonders III is on sale today for $5.80. Don't deny your destiny. Flay your landlord today.
The official trailer for Age of Wonders III:

Our favorite Steam reviews:
As always, use this thread to discuss the deal, talk about the game, and find people to play with!