Today's deal is ADR1FT!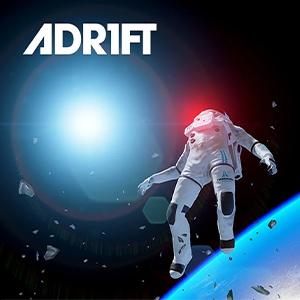 Steam: https://store.steampowered.com/app/300060/ADR1FT/
Description:
BURGERS IN SPACE

As your head and feet slowly change places in the endless void, like God flipped over an hourglass, among the wreckage and debris, you swear you can see a double bacon cheeseburger, perfectly wrapped, floating in the space between a piece of your stabilizer assembly and half of an exploded porthole.

No way, you think, that's IMPOSSIBLE.

You begin to wave your arms around like a fly fisherman in too-deep water, desperately looking toward the delicious American classic as you reorient your body like an orbital laser cannon toward your prey.

I must be going insane.

You look down at your spacesuit, the way your arms seem thick and unwieldy, like permanent oven mitts.

Maybe if I just open my mouth and pray, the burger will come right to me. I don't care if it's real or not, I can see it right now, and no one's here to judge me.

A thick film of dry mouth spit parts with a smack as you open your mouth, and, amazingly, whether it be your own willpower or the shifting currents of air left over from the station dispersing into open space, the bacon burger drifts your way.

There's nothing else to say, your body is filling with all its happiness chemicals, your mouth is now wet and slick, and closer, closer, closer comes the perfectly wrapped Greek diner burger, like the prima ballerina in some cosmic food opera. You feel like a python your mouth is so wide.

Closer, closer, you close your eyes in anticipation…and it thunks off the glass of your helmet, exploding in a blast of reality, lettuce, tomato, and a little too much thousand island for your taste anyway. Maybe it's just as well you never got to bite it. You still have no idea where it came from.
The official trailer for ADR1FT:

Our favorite Steam reviews:
As always, use this thread to discuss this deal, talk about the game and find other people to play with!
(ノ◕ヮ◕)ノ*:・゚✧