Today's deal is A Plague Tale: Innocence!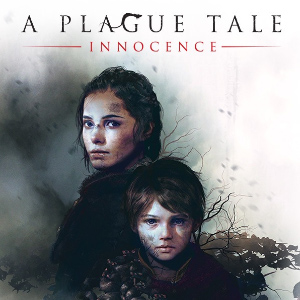 Steam: https://store.steampowered.com/app/752590/A_Plague_Tale_Innocence/
Description:
THE MOVIE CATS BUT ITS RATS AND ITS SCARY

"One time I woke up early so it was still pretty dark in my house, and as I shuffled into the kitchen looking for a glass of water, I felt some wetness seeping through my slippers. Sure enough, when I reached down with my hand, I felt a puddle and I immediately assume gosh darn it, the dog pissed himself again. And I'll never forget the next thing I did was go for the bundle of rags I keep under the sink for just this purpose, but when I reached under there it was way too warm, and when I finally turned on the light I saw that it wasn't rags, it was a bundle of hungry rats who dragged my dog under the sink and ate him. What I though was piss was just his blood…"

"WHOA, okay, now is that a true story?"

"Well, you know, that's the thing. I don't THINK it was real because I don't actually have a dog, and I've been playing so much A Plague Tale that I'm probably just having weird nightmares from that…"

"But…?"

"But at the same time, I can't stop wondering if maybe I DID have a dog, and that what happened to him was so messed up that I'm in denial about it."

"Interesting…I mean, probably not, you know? That's probably not it, but it's certainly wild to think about."

"Yeah…yeah…"

"So then what happened?"

"Oh, umm, a bunch of knights of the Inquisition kicked down my door and branded me on the chest until I…woke…up…Okay, so yeah it was probably a dream."

"Forgive me for saying this, Mr. Jackson, but no shit."

"It's fine, I deserved it…"

"…"

"…Sure is a messed up game, though…"

"Oh, no doubt about that."
The official trailer for A Plague Tale: Innocence:

Our favorite Steam reviews:
Sale price info:
This is the lowest A Plague Tale: Innocence has ever been individually discounted according to ITAD, previous low was $17.99 on Steam.
As always, use this thread to discuss the deal, talk about the game, and find people to play with.